Hello and welcome to my new website and blog! Veri Meri Designs is now Verde & Co. We have a lot of exciting news and events in the next few months including our Valentine's Day Pop Up @ Brimmer & Heeltap in Ballard! More to come on this in the upcoming week.
Why Verde, Why now?
Verde & Co. is an amalgam of many inspiring things in my life. I drew inspiration for the font from my family's business (photo below). It is a nod to the past that is rooted in my present. I grew up in a family business and if you spend more than 20 minutes with me you will probably hear me talk about it. I'm proud of it, it's a large part of who I am and I believe in small business. Choosing just the right shades of green to represent Verde & Co. was inspired by my Italian heritage. I am half Italian and growing up in New York, I was greatly influenced by my Italian-American heritage. I should also mention that my eyes are green, so that counts too!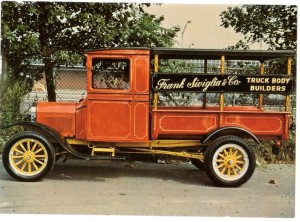 The rebirth of my floral business has been a labor of love and I couldn't be happier with the end result. Getting to this place has been a long winding road that I am happy to have traveled. Along the way, it has shown me that my desire to create beauty for others is where I want to focus my work. Flowers bring me joy and I'm happy to bring that joy to you. It is a privilege to create  for people and develop long lasting relationships with clients.
I'd like to thank the amazing team at Riverbend Design Group for working with me and guiding me through this process. After many of my indecisive moments, last minute changes and copious amount of time talking about shades of green, the end result is exactly what I wanted my business identity to express.
Please take a moment to browse our new website, like us on Facebook & Instagram to learn more and please stay in touch. We hope to hear from you soon.
Grazie!
Meridith