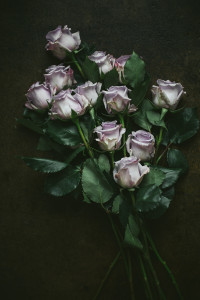 Photography by Haris Kenjar
We hope to see you at our Pop-Up shop this Sunday, March 22nd with Parchment Bakery at Brimmer & Heeltap start time, 8am! The palette this go around is Opalessence. Think blues, lavenders, greens and white! We have some beautiful local product coming your way and of course we will have some unique planters for you to give a good home to. If you'd like to pre-order for this week, please go here.
We will also be taking pre-orders for Easter floral arrangements, delivery or pick-up will be offered. But don't fret! If you don't pre-order will be have a nice selection of vased arrangements starting at $45, hand tie florals and planters for you to choose from on Easter Sunday!