Starting this Sunday, March 1st, our little flower pop-up shop will be a regular feature with the Parchment Bakery Pop-Up at Brimmer & Heeltap. Doors open at 8am and we've got lots of floral goodness coming your way.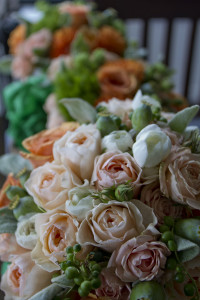 What to expect:
– A pop-up palette announced on social media and our online shop! Our first week is Creamsicle…think oranges, soft peaches and creamy whites.
– For your convenience, we have added special Pop-Up pre-ordering in our weekly palette for pick-up:
• Hand tied arrangements start at $25.
• Vased arrangements start at $45.
– Succulent and seasonal planters in a variety of designer selected vessels.
– Air plants! They were such a hit on Valentine's Day, we will be returning with more options & hanging glass terrariums.
– Greeting cards from Rifle Paper Co., for an array of life's occasions.
If you'd like to order with us in person we'd be happy to design a beautiful arrangement for you on site! We hope to see you there and please don't hesitate to contact us with questions or to place an order.
A presto!
Meridith
PS – If we forgot to mention, delicious baked goods and breakfast options from Parchment Bakery will be there as well. Our personal favorite is the Mallorca breakfast sandwich but really, anything you get will treat your taste buds right!
Don't forget, you can order floral arrangements and orchid planters through our online shop any day of the week for delivery.